Reclaim Our Vote is a non-partisan phone bank, text, and postcard campaign created by the Center For Common Ground, NAACP, and Black Voters Matter. It is today's version of the 1960's voters' rights movement. Spearheaded by Andrea Miller in Virginia, Reclaim Our Vote focuses on empowering voters of color in voter-suppression states to help them register and vote and prevent them from being purged from the voter rolls.
Over the past few decades, voter suppression and voter list purging have stealthily disenfranchised millions of citizens. Since 2017 we have been registering and turning out under-represented voters in Virginia, Alabama, Georgia, Florida, Mississippi, Texas and Arizona. In 2018 we saw massive voter suppression in Georgia, Texas, and North Carolina, with voter registration forms destroyed, or not accepted. (See Voter Suppression for details.)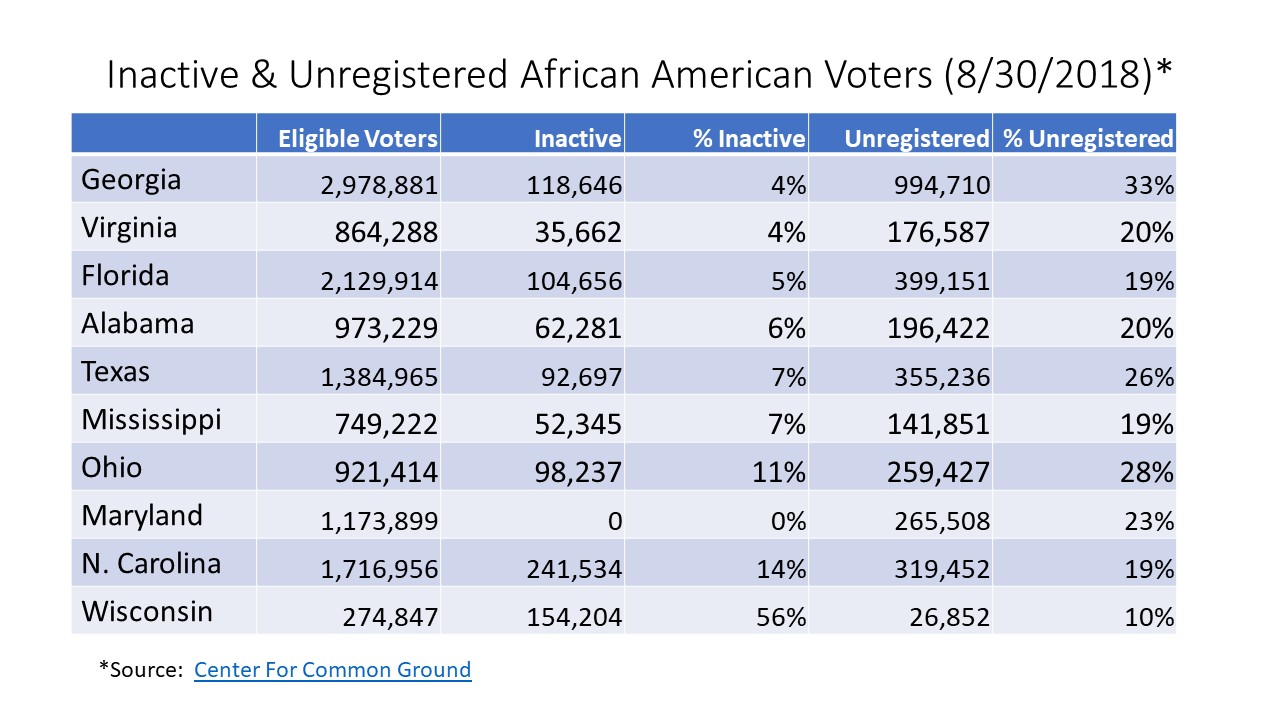 For the 2018 midterm election, Reclaim Our Vote provided a way to contact voters who had been moved from "registered" to "inactive" and de-registered ("unregistered") status while there was still time to encourage them to re-register. As those deadlines passed, the focus changed to encouraging still-registered voters to vote.
Black Voters Matter and the Reclaim Our Vote project made 253,000 phone calls in the fall of 2018, including 185,000 calls to Georgia (with Black Voters Matter), 29,000 calls to Mississippi, 19,000 calls to Virginia, and 5,000 calls to Texas. Canvassing teams on the ground followed up with those who could not be reached by phone and we provided a number to call to voters who needed transportation to the poll.
In 2019 the focus will include North Carolina Congressional Districts 3 and 9 (special elections), Virginia (which has elections in November 2019), and addressing voter purging in Georgia, Mississippi, and other states. We are gearing up for 2020 when voter interest will be even greater.
Democracy means all eligible citizens should be able to vote. You can make a difference. To become active in the Reclaim Our Vote campaign, please send a message to info@nationalvotercorps.org.